It's fair to say we'd all circled the Boston date as one of the biggest shows of our tour. Max went to high school just outside the city, so we knew the show would be attended by his family, friends, and at least one former band member.
Rockwood Music Hall
seemed like a great venue — it would be our largest stop of tour thus far and the only place that actually had the word "ROCK" in its name.
We left New York fairly early and stopped at a Connecticut rest stop, where I purchased one of the most expensive meals of tour. That's right: It was a bacon, egg and cheese McGriddle combo with an orange juice and a hash brown that cost
$16.84
. In honor of this absolute scam of a meal, I am awarding the first Tandem Tracks and Tourist Traps one-star review to the McDonalds in Darien, Connecticut.
The drive to Max's mom's house in Needham, Massachusetts, however, gets a solid four stars. Many people in my life have raved to me about how pretty New England looks in October, and while I think the Appalachian Mountains between Tennessee and North Carolina are right up there on the pretty fall foliage scale, there is an easygoing charm to autumn in New England that made the four-hour drive pass easily. Max's mom welcomed us to her home with an impressive spread of banana bread, sandwiches, and other snacks. Her house was a perfect place to rest up before the homestretch of our tour, especially since each of us got our own bed. I decided to take advantage of this by taking a nap. I heard Max break out the old Xbox 360 to play some
Guitar Hero
, but I don't know what Sean got up to because, as I mentioned, I was asleep. Five-star nap.
We made the jump over to Boston, and I was surprised to realize that our venue was only a block away from
Fenway Park
. The historic ballpark isn't exactly a tourist trap, but we figured most visitors to the city stop by to see where the Red Sox play, so we counted it. Fun fact: No Major League Baseball team has ever lost a game while Felix Tandem is playing in their city.
Walking into Rockwood Music Hall got us extremely excited for the show. It's a brand-new venue with gorgeous wood appointments, a great sound system, and a green room for us to hang out in pre-show. We didn't actually use it all that much and spent most of our time meeting Max's friends and family in the house. We also befriended the Rockwood's bartender (Chris), venue manager (Liz), and sound tech (Alex). The venue is apparently up for a
Boston Music Award
for best small live music venue, and they definitely earned our votes.
We ripped through soundcheck and settled in to watch
Emi McSwain
, our local support for the show. She was one of our favorite acts of tour and played a fun blend of tunes that ranged from lush and moody to bouncy and poppy. We'd love to see her down in Nashville soon — Music City doesn't have enough keytars.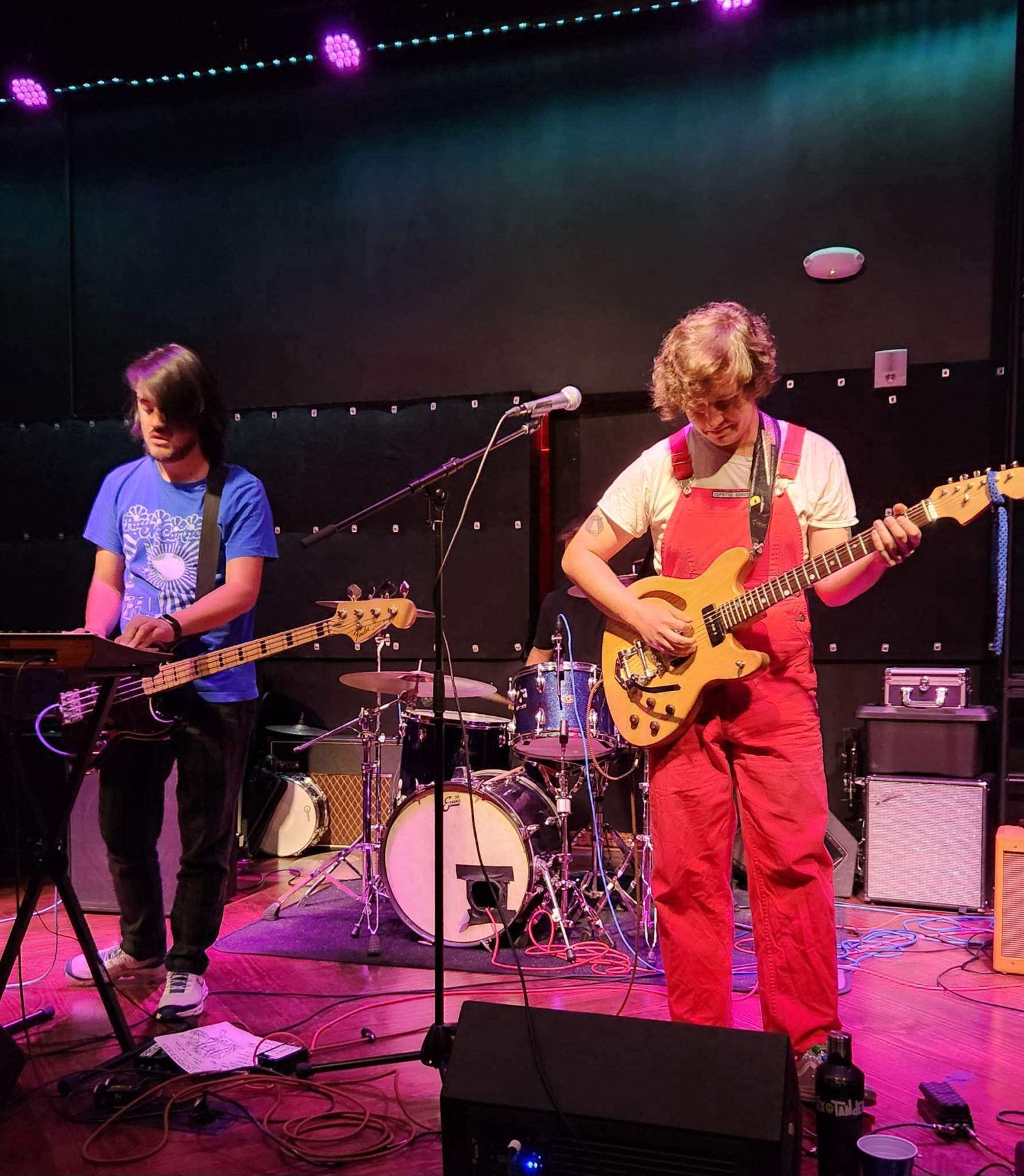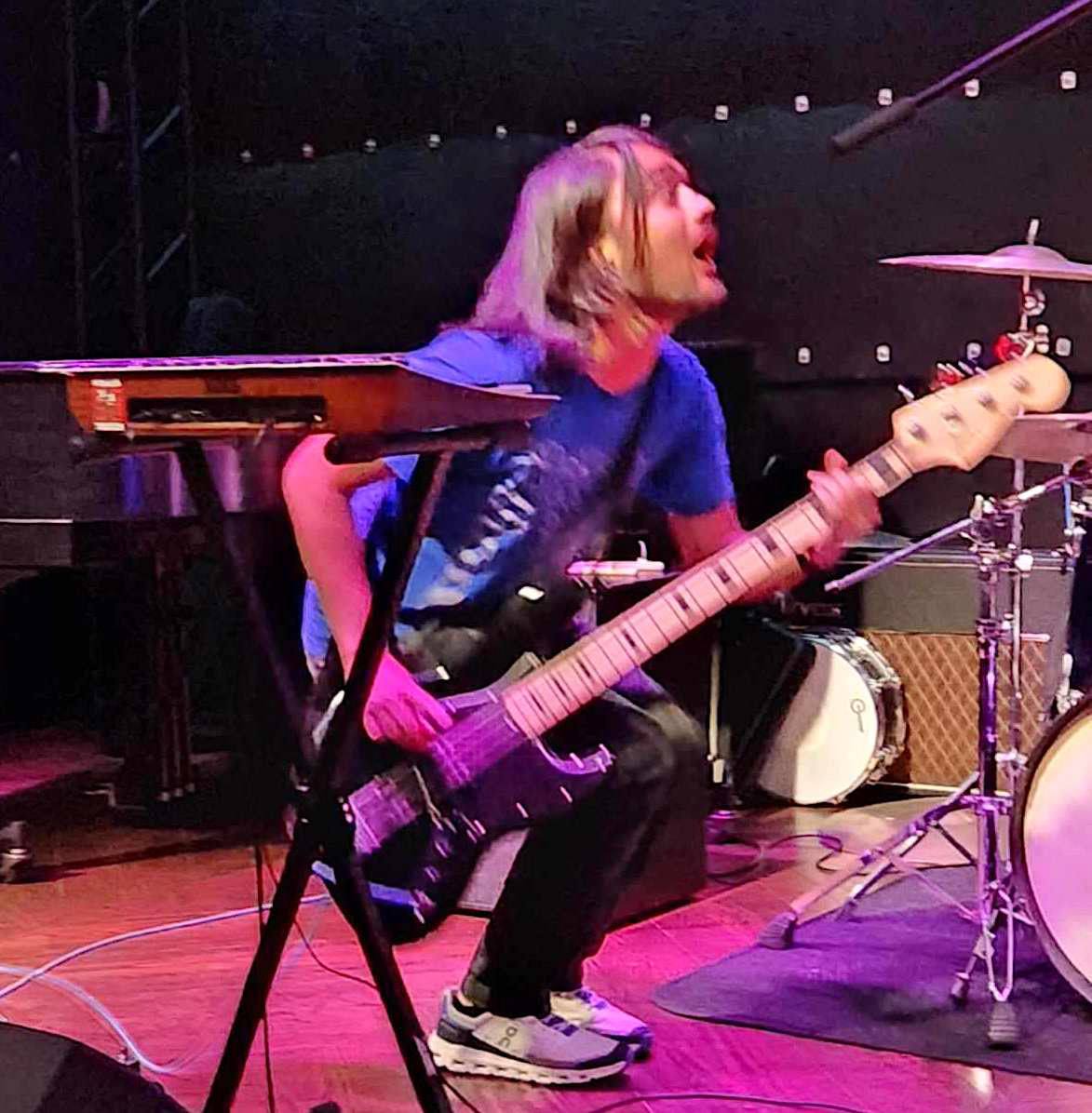 For the first time, we played our entire set exactly how we planned to back in Nashville. This included all of the synth parts, radio broadcast skits, and hard rock throwdowns that just wouldn't have fit in the upstairs lounge of an Ethiopian restaurant. I was bouncing around. I was almost falling over. I was having a blast with Sean and Max, who really brought it for his hometown show.
You can actually see our set, along with about half of Emi's, on our Instagram page,
@FelixTandemMusic
. (If you live in Providence, Manhattan, or Washington, D.C., you are not allowed to watch the stream because you must come to one of our last three shows.) Max and I are still pursuing the perfect Synchronized Jump Kicks — during Shoplifter, we forgot the timing and looked like we were trying to show each other up in a "best onstage jump" contest. Five stars for effort.
We got to soak in the feeling of putting on a great show and listened in on Alyssa's set with a collection of Max's loved ones from across New England. A group of us got post-show burgers at
Tasty Burger
, which was apparently an iconic high school haunt for Max and his friend Ethan. They were disappointed that their old favorite burger, the Big Kahuna Burger, was no longer on the menu, but Sean and I were extremely satisfied with the burgers, the company and the evening as a whole.
Oh, and we surprised released a new single: "
FCKN CHNGS
." You can stream it wherever you listen to music now.